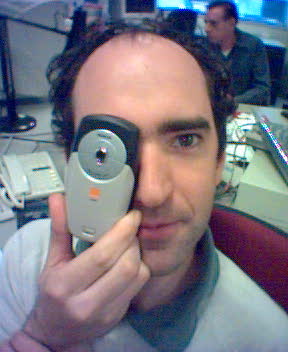 <-- me and my 6600... (taken with a P800).

---
Me and Sue testing our tent on a cycle trip in Suffolk.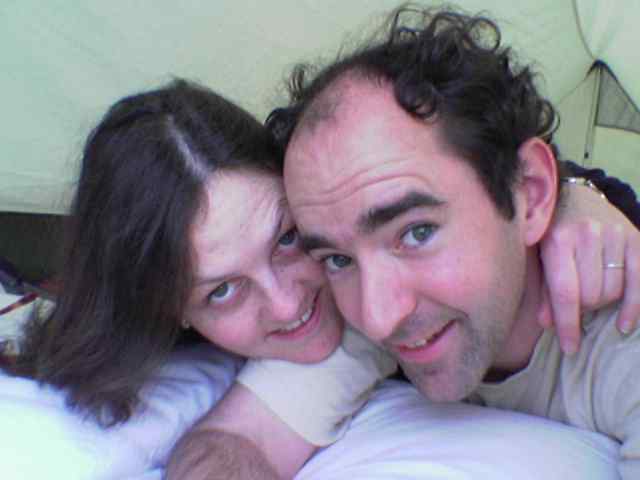 ---
A strange vapour-trail formation pointing at Tesco's - what could it mean?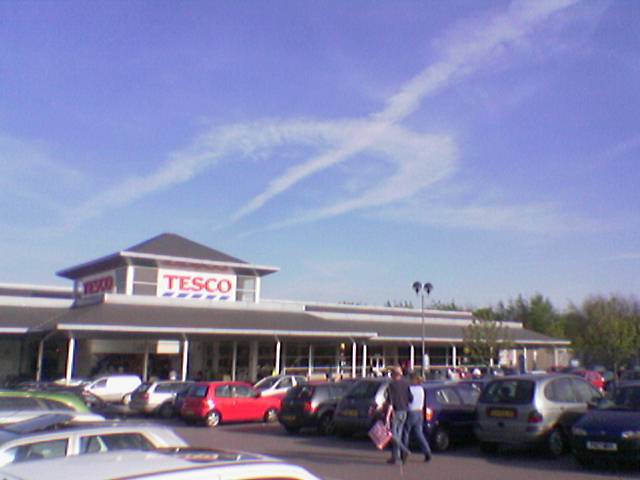 ---
A bird that landed on the bedroom windowsill... it couldn't set me through the net curtain, and didn't seem to be too scared about being attacked by a hand holding a mobile phone.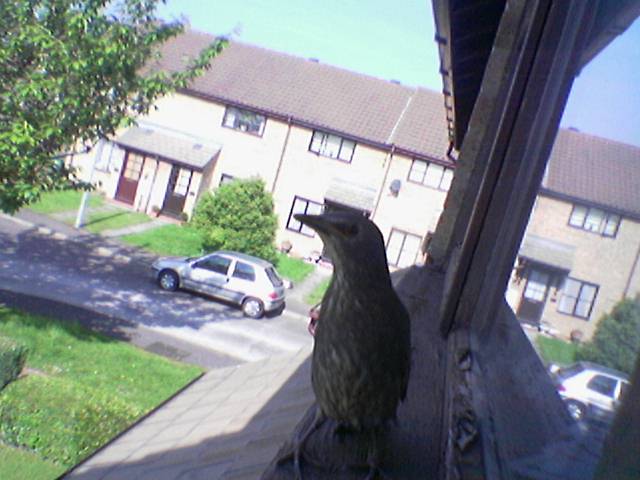 ---
For some reason this Rhode Island Red seemed to think I was going to feed it or something. (Back garden of a nice Greene King pub that I stopped at on a cycle from Cherry Hinton to Wendon Ambo nr. Saffron Walden).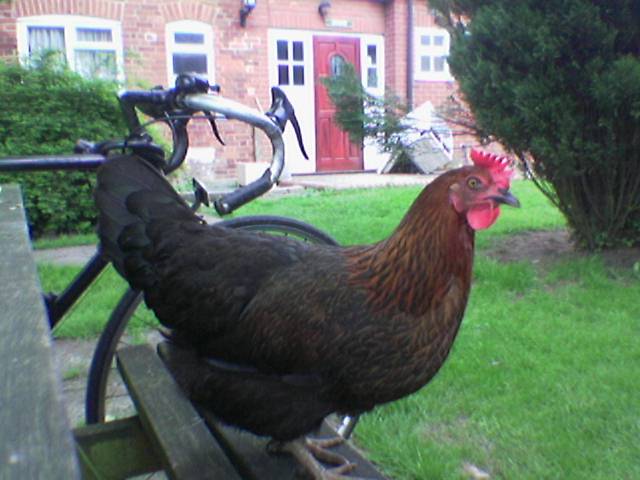 ---
Car on fire in the Tesco car park. Notice all the amateur reporters with mobile phone cameras on the right...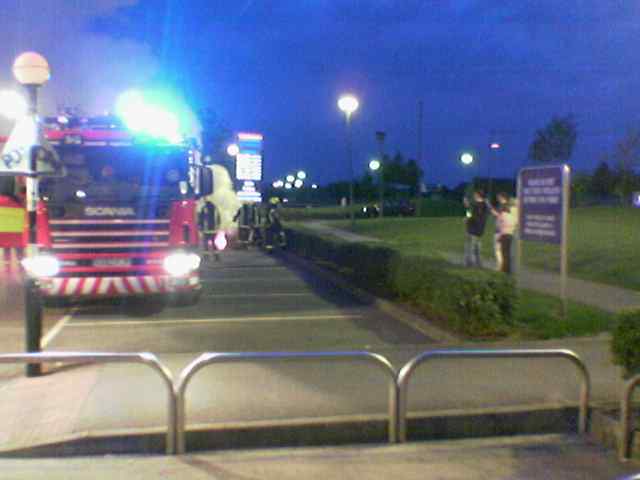 ---