Our quest for a (real) piano
Warming up
Louise's house-warming piano cake, with white mahogany icing and a full range of 88 keys - plus additional shiny stars! However, the only sound it produces is 'yumm', which isn't very realistic.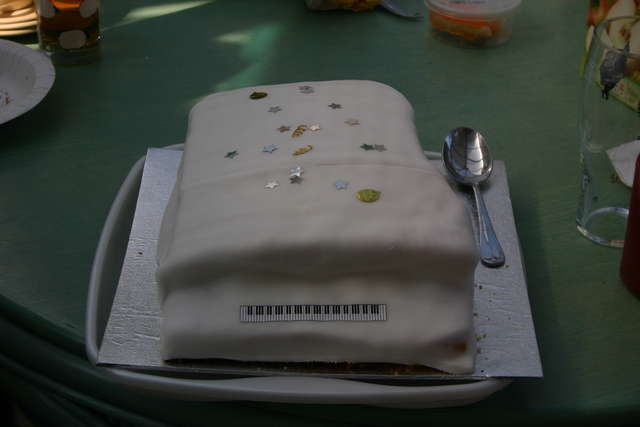 Our full-size 6'1" cardboard grand piano, resting on top of a table. A step backwards really - doesn't even have any keys, and doesn't even have the benefit of being edible. However, the cat likes it, since he can hide underneath and attack anything that walks past.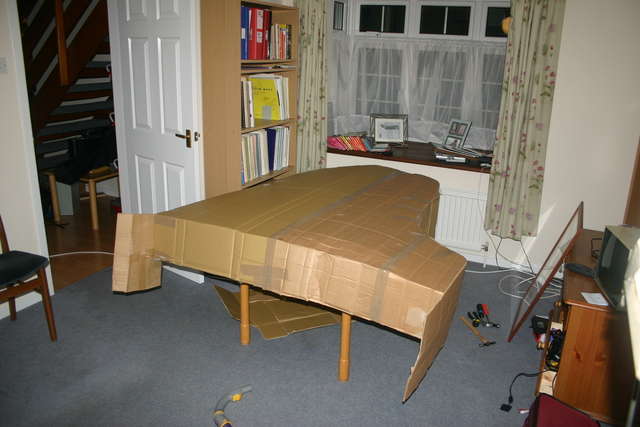 Note: I've just realised that there is a book called "The Cardboard Piano
" by Lynne Rae Perkins. I wonder if it was inspired by our piano?
The real piano
Piano Day - 5th June 2007. The real thing arrives in a white van, wrapped in swaddling blankets!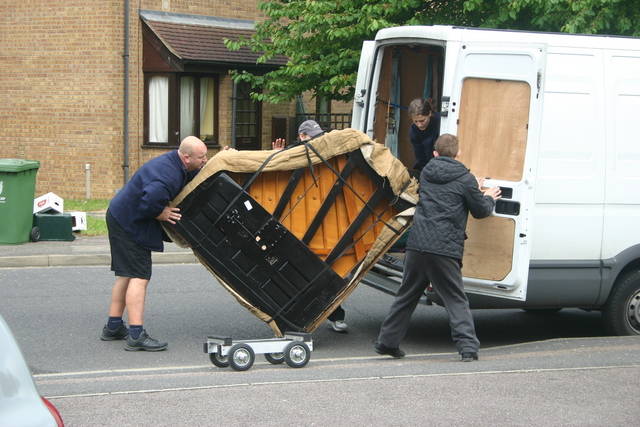 Our baby is delivered via the back passage and up a ramp into the conservatory. (It is legless at this stage).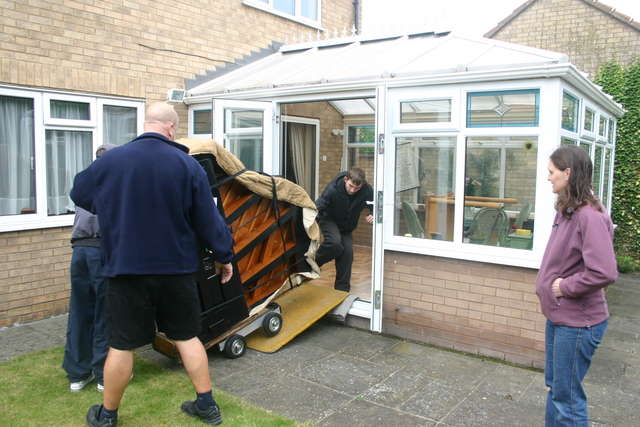 The piano movers assembled the legs for us, and unwrapped our present.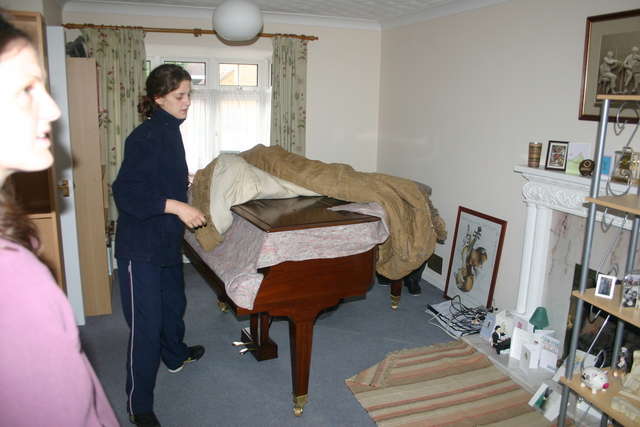 Our little baby on display, crying out to be played with. She makes a lot of noise, but so far she has managed to sleep all through the night.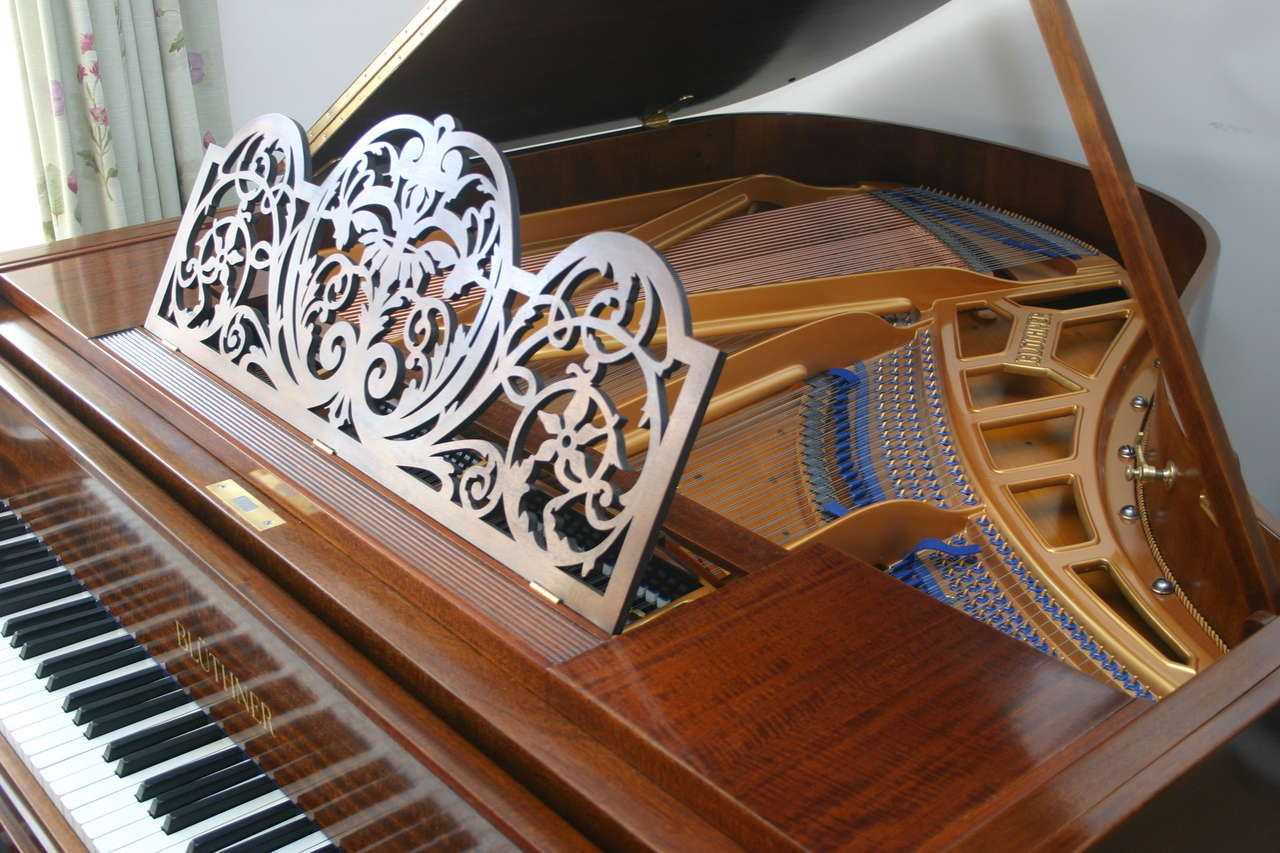 Recordings
Once the piano has settled and been tuned properly, we will try to record some music so you can hear what the piano sounds like. We have made one recording so far, although it was played immediately after the piano was installed, and fails to do it any justice: (NOTE: You will need a music player with support for OGG format. You can download a Windows driver from here.)

Let us know if you have any problems with this link, or if you want to be informed when we get around to putting more stuff up.
---
Andrew and Sue Bolt